For many years now, the running commentary is that a man's penis has a mind of its own.   Or we have heard it said that the little head is in command of the big head.   Maybe so.  Maybe not.
But here is a case where a man's penis should have maybe done the thinking for him.   Apparently the big head was cajoled and pressured into thrusting the little head into public scrutiny, where both person and penis were met with derisive comments and otherwise embarrassing results.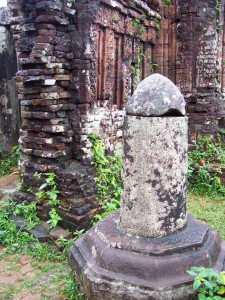 According to an article  the Courthouse News Service, a man has filed a complaint against CBS Television Network.  The man alleges the producers of the reality show, "The Doctors" tricked him into discussing his  laser surgery before a live studio audience.   The laser surgery was intended  to remove "pearly penile papules."   Pearly penile papules are seemingly harmless skin colored bumps or pimples that I'm sure do little to enhance one's sex appeal.
The man contends that he contacted the doctor at the surgery center, in La Jolla, California, for an appointment to consult about this $4,500 surgery.   A couple of days later, the would-be patient received a call from "The Doctors" requesting he appear on the show.   The offended party contends that he was unduly  pressured into appearing on the show.  He wasn't told about the live studio audience.    The show was broadcast, he alleges, without his consent.
The man now claims he has suffered "relentless embarrassment and harassment."   He claims he receives less than complimentary phone calls and emails from friends and acquaintances who have commented on his television debut.   We can only imagine the content of the voice mails and emails, but there is little doubt they can prove unnerving.
Honestly, I feel bad for the guy.   He may have a case.; he may not.    He may have been tricked or he may have imagined himself aglow in the light of celebrity.   I don't know.    Television producers in need of willing and gullible subjects can be very persuasive.   They can work their charms and hammer you in every way until your relinquish yourself to their programming needs.
In  the mood of the times, it is flattering at first that you Joe Blow from wherever are suddenly a point of focus.  It can bring some distraction to your everyday life.  People will notice you.   In a bad economy with jobs outsourced and not all that many prospects out there, you could make yourself famous.   It's like marathon dancing during  the Great Depression.  A long shot.  And often painful.
But long shot or not, if you play your cards right there is that glimmer of hope  you can parley your media  appearance into some profit making marketing scheme.  Look at those men and women who could parley a self-made porn video into a branding institution.  There are any number, Paris Hilton not being the least of whom started out blurry and naked on a DIY video.    There are the ones who utter something stupid, but that stupid utterance somehow resonates with a certain  market segment who prints it on tee shirts and coffee mugs.   There are book offers and breakfast cereal, maybe all in one package.
So when life is drab and your money is short, when Hollywood calls you may want to consider the possibilities.   This is the age, after all, were privacy woefully lacks the currency  it once had.   In a bad economy, especially, you can't make yourself rich and famous by secreting your most intimate biases, dreams, and sexual proclivities.   Just walk down the street or stand on any elevator where someone is yammering away about their love life and not-so-secret desires.   Do they care that you are standing around wondering what kind of imbecile makes all this known to the public?  Not in the least.   Either they don't care or they want you to look at them, take notice, think of them as someone engaged in a life more exotic than its somber reality.
Integrity and decorum have long fallen by the wayside as the multitudes seek to gain the advantage over their peers by exhibiting themselves in some absurd fashion, by having more babies, uttering believed to be metaphysical by some and nonsense to the  dwindling quantity of discerning minds.   Couple this was the fact that most people are in fact functionally illiterate, so signing away their life on documents they are unable to read is more commonplace than ever before.    They buy houses, cars, and get involved in get rich quick schemes by passing over the fine print.   They claim in the aftermath that they were victimized by virtue that they were either incapable or too lazy to read the documents with which they were presented.
The quest for fame is even greater than the quest for sex.   Both may be ephemeral and ultimately unsatisfying, but the quest for celebrity in this day and age is the strongest urge.    The quest for celebrity emanates  from conditions of  alienation and anonymity.   More often than not the feeling of one's loneliness and insignificance can only be sated when not one but thousand or millions of eyes turn their eyes away from their iPhones and cast them onto you.
For that brief recognition people will subject themselves to damn near anything.   They will have sex with animals or talk about their worst moments to their twenty million best friends.   They will humiliate themselves at every level and willingly swap their dignity for celebrity with only the slightest bit of prompting.   Where there once was a time where you had to pry out someone's innermost secrets, in quest of celebrity you can't shut them up.
What is remarkable is that someone who finds the cure for AIDS will have the same amount of celebrity as, say, the Octomom.   There is no discrimination.  Famous is famous.   We may claim otherwise, but it's not the truth.   They are here and they are gone.   Unless they manage in some way  through some gift of accomplishment or media savvy to sustain our fickle attentions.  Otherwise, they are off the show and back on their cell phones, pumping up their inflated sense of accomplishment.