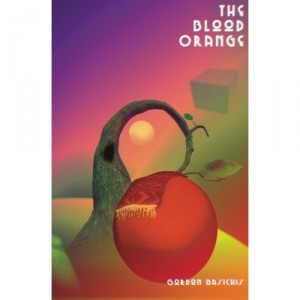 As some may have noticed, by day I am a co-founder of Corra Group, specializing in background checks and corporate research on a global basis.  But I have long been a writer, an author, in fact, a novelist who sold my first book at twenty-five years of age.   I still enjoy writing novels and long form non-fiction works, even if at times I wonder if there are more than twelve people in the universe who actually read.  Just kidding.  I know there are a couple of dozen at these.
While I consider myself a decent and successful business person, hat literary side the creeps in every now and then, causing me to abandon all  he distractions in the wee hours of the night, so I can sit down and write something.   The last thing, a romantic mystery thriller, modern California Noir, was The Blood Orange.
I have been told there are some eight thousand plus authors on Facebook, so I am proud to be selected as number 50 in Ron's list of 100 top Facebook authors.
You can find my other works listed, among other places, on this Amazon link….http://www.amazon.com/s/ref=nb_sb_noss?url=search-alias%3Daps&field-keywords=basichis&x=0&y=0
Anyway, on that note…I just wanted to thank Ron Knight, Purveyor of Middle Room for including me this year on his list of 100 Top Authors on Facebook.   Ron contributes on a daily basis insights into the modern publishing world and the writers of today, their challenges and triumphs.     His website , Up Authors.com, and  his posting son Facebook are always entertaining and informative.  Here is the link….http://www.upauthors.com/blog
You can also check out the list on http://www.authorronknight.com/