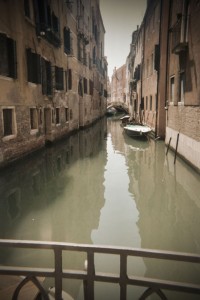 I had friends–Fred and Ed.   These were their real names and this is a true story.   As odd products of fate and circumstance both men orbited each other for several decades.   Both men were spawned from different backgrounds, and held very different political values.   Oddly, while both men pursued life from different points of view they cultivated similar passions and similar sensibilities and on a more abstract level held similar perceptions of the essence of life.   Life was art, and life was adventure.  Life was only realized through passion and when the passion died the party was over.
Fred was originally from Arizona from modest working class, solid English stock.  He went to public school, did a stint in the Navy and then in the late fifties, early sixties as his Marxist or Socialist views started to galvanize, he crossed the pond where he lived for over a decade.   He spent time in Paris and resided for awhile in Ireland and Switzerland.  He did his share of rabble rousing, an activist from top to bottom.  He promoted civil rights and and socialist doctrine.   He was arrested on occasion and spent brief time in jail.  Didn't matter all that much.  Fred was never the sort to believe he and his politics existed on some exalted or transcendental level.  He was a blue collar guy at a near genius level who knew any gains were made through the nuts and bolts and all its  incumbent vicissitudes.  You didn't whine about your plight against the forces that be.  You bled for it.
It was more than probable that he served as a bag man for various left wing groups, including the IRA.    From what I was told he was on more security watch  lists than Trotsky.  Hence the trips and the residence in Switzerland.   He also made films, art films on noted subjects, a couple of them low budget productions based on the work of vaunted authors.   As a kid, either in high school or college, I saw two of them at the Philadelphia Art Theaters, never thinking I would later cross paths with one of the writers and producers.   The films themselves were  decent enough as Fred and company did their best to stay true to the material.  Fred loved the arts and as an artist himself he was a defender.  Even his politics wouldn't supersede his love for the arts.
Fred was a romantic.  Never a bomb thrower.   Not violent.  A lover.  He enjoyed his romantic affairs and he immersed himself in the European art scene.   By day he made war on the ruling classes.  At night he made love.   Fred, if nothing else was a kind an caring guy.   His inherent sense of humanity would always trump his anger, even when the anger was righteous and directed at the social injustices of the world.
Ed, on the other hand, was of a very different stripe.  Ed was born to wealth and privilege the descendant of a Southern Jewish Family who over the decades migrated to Beverly Hills, California.   He was they archetypal rich kid, a product of private schools and then a football jock at UCLA.   He was a prankster with a keen sense of humor and a great brain.  Early on, he had no direction.  Direction came less through his own volition and more through the accidents of fate.  His family's business went broke.  A bad sales deal left the business in shambles, the money drained through lawyers and theft.
For Fred, it meant a new start–pick a direction.  He, like Fred, ended up in Europe.   He wrote screenplays, mainly for the cheaply produced Italian Sword and Sandal Epics.  He wrote for a few of the early Spaghetti Westerns. No lofty, arty pieces like Fred.   These were those early sixties versions of action adventure, Roman Soldiers, Hercules, Gladiators.   If it had hair on its chest, Fred did the writing.  If it didn't have hair on its chest, then it was bare breasted and if it made it to the states it did so in a more puritanical form.
Ed didn't care.  They paid him in the dark, but they paid him in cash.  He wrote enough scripts to make a decent living.   He resided in Italy, and later he lived in London.  He also lived in Switzerland. Around the same time Fred was living there.
Besides his screenwriting efforts, Ed had another source of income.  He was working for Army Intelligence.   He worked in Europe, usually playing Cowboys and Russians.   He told me on many occasions how he hated working Venice, because in the night fog he never knew what was coming out of the shadows.   He nearly got himself killed in a small Venetian side street, but fortunately, when he heard noises behind him turned to his right to fire and not to his left.   The bullet caught him in the shoulder and not in his chest.   As for the shooter, it turned into a very bad day.   Ed was an excellent shot with keen eyesight.  His only fault, he lamented, was lousy depth perception.
In his spare time Ed chased down surviving wanted Nazis who choose to remain in Europe and not flee with the rest to South America.  They were called "Werewolves," and many had assumed respectable positions as respectable citizens.  Under false ID, of course.   Some of the less fortunate had gone to ground and avoided Western justice courtesy of the networks and covens, who survived by working for either the Americans or the Russians.  Or both.  Otherwise, Ed spent his time in romance.  He was the true romantic, falling in love at the flash of an eyelash.  He loved women.  He loved romance.   Romance was rare and illusive in the modern age, he felt.  He preferred fantasizing about life in another era.
Fred and Ed both knew history.  I learned more from listening to them then I could from any college professor.   They were encyclopedic about world history.  Ed once remarked he would have given enough to learn what Pope Leo l said to Attila the Hun that turned him back at the Po.  It was those kind of  references that were wonderful and caused one to marvel at the passion that fed life into obscure and aging data.  When the two met up, years later, writers in Hollywood, the would discuss such facts for hours on end.   It was their world, a world that was inhabited by few others.   That and their passion and appreciation for the arts were what kept them going, even long after the glory days were put behind them and life was safe and at least somewhat predictable.   When their chief worries, the spooks and the gremlins had long faded into remarkable pasts and now there were only the bills to pay and the arrival of old age.
The two would argue every once in awhile.  Ed thought Fred's politics were ridiculous and antiquated.   While Fred disliked the capitalistic system he had come to terms with the unlikelihood of its imminent collapse.  However, with the years, so came the dilution of absolutes, and both could view their own beliefs with humor and more than a trace of irony.   In short, underneath all the rhetoric, they were keenly aware there were places where sophistry prevailed, leading to at least the obscure conclusion both points of view contained elements that were totally full of shit.
The two didn't meet that often, but they emailed and spoke on the phone, realizing  over years of correspondence how their paths were so intertwined.  How their lives intersected.  How Fred at times, in sensibility at least, was the object of Ed's endeavors at saving the world from the great Red Menace.   Cat and mouse throughout Europe.  Each in the arts in some way.   Each with a hidden agenda.   And, later, each finding more commonality with each other than with most creatures in the world.   Even those who shared similar views were never bound to them like these two were bound to each other.   The layers of commonality were like armor against the corrosive intrusions of politics.  Sharing passions was far more compelling than sharing political similarities.   It is the true glue when sitting across from each other.  For two ideological warriors it was what was most precious and what they had left.
And then there was something else in common.  A woman.  I was sitting with Ed when he got a call from Liesel.  Ed and Liesel had once been an item, the two makings of an on and off passionate affair that spanned several countries, at least.   She was calling him from Los Angeles.  She was visiting a friend.  Oh really.  Who was the friend?   Fred.  She was dating Fred around the same time she was dating Ed.  Isn't it wonderful they could all meet up again?
Yes, indeed.
Fred and Ed died several years ago, each from his own petty vices.  Ed from drinking and eating.  Fred was a smoker and died from lung cancer.   Ed died in Oklahoma, and Fred died in Venice, California.   With their passing, so passed a bit of living history.  And with that so did a great repository for history itself.   I miss them both as they don't make many like them anymore.  Such a drag.