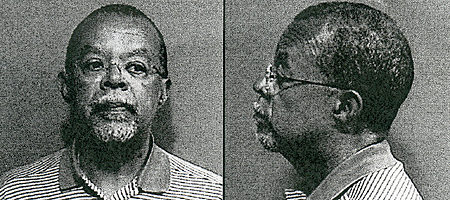 In this world of heightened reality, surrealism has a hard act to follow.   This is a bizzarre place where odd concoctions of thought and fantasy are turned into pronounced theories and devoted belief structures.   The obscure is often mainstream.   The irrelevant is elevated to new heights of culture.
Small wonder the recent Boston tempest between a Harvard Professor, Henry Louis Gates, and Cambridge Police Sergeant, James Crowley, would erupt into a controversy that would last for days, culminating in part with a beer with President Obama at the White House.   There the three men will hash it out, make peace, and present themselves to the media in some ersatz form of reconciliation.
But suppose Crowley and Gates had a little too much beer in the Oval Office and in a state of inebriation began shouting epithets, escalating in their mighty altercation to something more vulgar.   Suppose they lost their tempers, again, and their heated argument erupted into  fisticuffs, leaving it to our youthful president to break it up.   Now that would certainly be a photo op like none other.   The controversy that began with Crowley confronting Gates in his own house would rage on for weeks and months, perhaps.   Talking heads would pontificate for days as the more mundane aspects of two wars and a failing economy were ignored in the news cycle.   It may even take precedent over the raging salary controversy on American Idol.
Now surely I jest.  Or try to.  But crazier stuff does happen.   There are people in politics who would have been laughable on both sides of the aisle, just a few decades ago.   There are idiots with all types of specious theories, and more idiots who give these theories credibility.   The Gates-Crowley controversy has brought to our attention the national discord on racial relations that, no matter what we do, still lurks beneath the surface of everything.
Others will argue whether Crowley erred or whether his skewed perspective on race prompted him confront Gates in a matter that was either unprofessional or defied procedure.   We can argue all day, and we have, whether it was  racial profiling and a whole bunch of other stuff that escalated the situation to the level of national headlines.  We can argue the macro effects, although by doing so we ignore the more micro effects, the human element that the two men let their tempers get the best of them.   In plain language, it became a pissing contest where feelings where hurt and personalities were slighted.   Such situations often end with poor results.
This is not about race to me, but a more general and, probably, a more substantial issue. The main issue that concerns me is at what point does a police officer have to arrest someone is his own house.  Where is the justification?  Yes, I realize Gates pursued Crowley out of his door.   It would seem by at least some reports that Gates was obnoxious in berating Gates for confronting him about a fabled burglary.  In Gate's own home.   Gates, understandably, was pissed off and in being so accused Crowley of everything but burning a cross on his lawn.
At that certain flash point, the place where we revisit in our brains and secretly wish we could do over differently, Crowley reacted and arrested Gates.   Did he have the right to arrest him?   Is the fact that Gates was supposedly behaving obnoxiously probable cause for taking him into custody?    Surely Gates pursued Crowley out on the porch.  But he onlyfollowed him to diss him, give him more mouth.  Gates never laid his hand on the cop or really threatened him in any way.   So, where is the law on this matter?
This is an important issue.   Because here rests not only legal precedent to justify Gates' arrest, but the potential arrest of us all.   This is where precedential law can be decided.   This is the Rubicon where in response to false accusations or misguided interrogations you as a citizen have the right to get mouthy inside your house and on your own front porch,   Or this is not acceptable behavior and the police have the right to run you in.
Yes, I realize that Gates is accused of disorderly conduct.  I realize that the police say his actions were drawing a crowd.   But he was drawing a crowd for perceived slights and on his own porch.   So where is the law on this?   What will happen the next time someone shouts out his displeasure from the shelter of his home?
Any attorney will tell you that most precedential criminal law is hardly decided over the actions of an innocent man.   Be it Miranda, whose case, Miranda Vs. Arizona, established the Miranda Act, who any number of precedential legal cases; the subjects involved were not a bunch of nice guys.   They did something wrong.   They were unsavory characters.   But it was their alleged crimes and the subsequent reactions of the law that determined the precedent and process for the greater good.
Henry Louis Gates is the exception to most potential precedential law.  He is a preeminent scholar and hardly your criminal element.    He has the respect of his colleagues and much of the country.   He has the reputation most subjects of precedential criminal law grievously lack.   So here rests the perfect place to debate human rights, and the rights of privacy and property and not just racial profiling.   This is a case that as fate would have it is the result of  two men losing themselves to a pissing contest.   But the core issue itself  is a matter of rights that go back to our days as colonies and British subjects.   There are perhaps Fourth Amendment issues resting here.  In any case, it is truly a matter of law.
The incident itself is a pity, if nothing else.   But since it is now among us, resting firmly in our news cycle, it would be more intelligent to shift the perspective to human rights in general and not just the racial issues.   Instead of the talking heads droning on to earn their keep, something significant could be decided here.   But it won't be.   It is too complex for the news cycle and those who for effective news marketing must line up one one side or the other.  Instead of a serious dicuss we will be forced to endure, if you will excuse the expression, more white noise.   The real issue will not be decided over a beer.   Nor through mediocrce talking points.