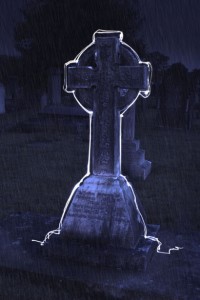 With all this debate on healthcare reform and with much speculation about killing off grandma, I was reminded that more than 32,000 American adults take their lives every year.   That's right; 32,000 Americans elect suicide, annually.   This may seem like a lot but when compared to other parts of the world, America falls somewhere in the middle of the rankings.   Here is one place where we are definitely not number one.
In fact, Lithuania is the league leader with 68 suicides per hundred thousand people.  Russia has 38 suicides for every hundred thousand people.   There are in fact enough suicides in Eastern Europe that is considered either a hallowed tradition of a cultural problem.   Take your pick.  France has a significant suicide, rate, as does Japan.  In China, the odd thing is more women commit suicide than men.   And so it goes down the line with suicides increasing around the world.
As with anything else there are the doers and the dreamers.   According to a new American survey, millions contemplate suicide and even go as far as to make plans to do themselves in.   Over eight million adults, in fact, at least admitted to giving it serious thought.  Two million or about a quarter of them went so far as the planning stages.
So around the world, there is a varied but definite allure to leaving this planet once and for all.   Some I'm sure are choosing their own demise for physical reasons to avoid the pain for themselves and others due to fatal disease.  But these are the relative few.   For some it is the pain of the world, the desire to no longer endure another day of isolation, humiliation, frustration and the overall feeling the world is a lousy place to dwell.   For some it may be some romantic notion, the supposed domain of artists and poets who end their lives and leave behind an enduring legacy.  Or not.
For some it may be the  offbeat notions of  Hermann Hesse's  1920's novel, Steppenwolf, that regained such popularity in the counter culture of the '60's.   The novel, dormant to some degree in this period, will make a reappearance every now and then.  Provided people can still read.    The novel defined partly by metaphysics and partly in an existential toxic relation with the world, had the lead character opt for suicide so that he could be reborn.  Until, in the case of the novel, he had second thoughts.
In any event, suicide has its own curious allure.   There is a culture built around it, and a worldwide fascination, combining the lure of its comforts with the repugnance of the act itself.   We can understand the act, in general, but are shocked when someone opts out by their own hand.   It is like there is some built in, chemical mechanism that causes us to flirt with ending our own lives while at the same time finding the act deplorable and even sinful.
The attraction of suicide goes far beyond the attractions of, say, illicit love with another person's spouse.  Yet we may feel more guilty about an contemplating extramarital affair than contemplating suicide.    Is it that one we find so remote and ephemeral while the other is so visceral and viable?   It's hard to say.
But for sure suicide is here to stay.  As the world grows more complex and fewer find they have the tools, the headset, the emotional makeup to deal with the planet's dramatic changes, the suicide rate will continue to increase.   On a personal level, if it is someone close to us, we will wonder why they decided to take their lives.   We will consider the finality and recoil in horror as we speculate on their pain and frustration.  But we will also understand it.   For us, as well as others, suicide will always pose a curious allure.    Like sex, it is an urge we will confront one way or another.
Unlike the few million who responded in the survey, if we do consider suicide we will probably keep it to ourselves.