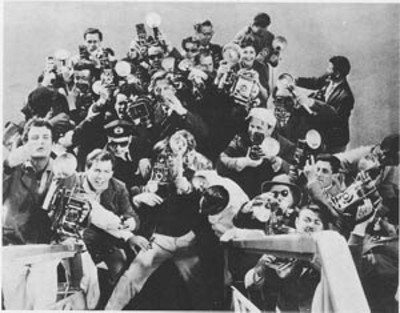 Sometime over the summer I was reading an article in the Los Angeles Times about San Francisco poet, August Klenizahler.   I read how he was the bad boy of verse, and how he has alienated fellow poets with his critiques of their work.   He has  disenfranchised himself from the Academic literary scene by pronouncing their writing programs"multi-million dollar Ponzi schemes."   All in all, he has pissed off a lot of people in the literary community.
Kleinzhaler's legacy is he literary tradition of two fisted poets and story tellers who have sometimes allowed  their colorful reputations to surpass their  writing talents.   Their drinking and fighting gets in the way of their careers.   They show scorn where they are supposed to display humility.   He openly sneers at what he terms the bullies of his business.  Whether it is an act or genuine, or a little of both,  you have to love the guy for what he is.  Aside from all this he is a very talented writer who can select the images that can pronounce the truth of a scene or an incident.   That plays like music on the deeper emotions.
Whether Kleinzhaler will mellow with age is still out with the jury.   Whether he will be embraced as a curmudgeonly literary icon, much like Charles Bukowski, remains to be seen.  Whether he will undergo a  personality makeover is doubtful.   Depending on your own view of the world and the need for success and acceptance, August Kleinzahler seems incapable of either enduring that ungainly process or possessing the good sense to turn his career around.
The article about Kleinzahler started me thinking about any number of artists are born with a skull full of demons who cause them to abrogate their successes with acts of contrariness and self-destruction.  Kleinzahler may well have a reason for confrontation.  There is much to be said about his critiques of the middle brow hacks out there in the world of Academia who pass off what meager talent they have for creative achievement.   I have known a few of them myself, to say the least.   But I digress, since this is not really the point of this story.
As for the other artistic personalities, they may have  what to them seems like rational perspectives for choosing disruptive behavior.  Others may have been influenced by the wrong people, or let the celebrity go to their heads.  Some succumbed to the demons who have been lurking around since childhood.
Some get over it, and some don't.   The ones that do get over it and straighten out their lives make good subject matter for the media.   There they can confess to a certain degree about their previous transgressions and then explain how with the help of whatever it was that helped them, they overcame these demons and returned to the path of righteous.   Well, all right, if not the path of righteousness, then at least they gathered enough sense to put their careers back in order.
Some, like Bukowski, a talented drunken brawler, are elevated to to iconic status.   Ron Jeremy comes to mind as one who has been pronounced some kind of national treasure.   Jeremy, of course, was not known for drunken brawler, but made his headlines as a porn star with plenty of stamina.  For awhile there it seemed everywhere you went someone was extolling his virtues, telling the world what a nice guy Jeremy was.   I believe he is.   Not that I know him, other than having sat across from him in the deli now and then.   Out in the Valley where the bulk of the porn films are made.   It just seems odd some would deem him a national treasure.
There have been many others who were the bad boys and girls of celebrity. After years of drug and drink soaked depravity, fighting and fornicating in all the wrong places,  they became freak show attractions. The only attention they drew was the kind of attention they no longer wanted.   They were laughed at and, worse for any celebrity, finally disregarded.   The trash dumps of Hollywood are littered with their bodies.
Dennis Hopper comes to mind.   He was an absolute pistol in his younger years.  He was renowned for his doping and orgiastic behavior.   He had gone from the heights of fame and approval to the depths of his profession.   And then he cleaned up his act, put on a suit and after years of persuading the Hollywood powers that be, he became respectable.   He was allowed to work again and established himself as a consummate actor.  He is a renowned art collector and an artist himself.    He even votes Republican sometimes and he is the spokesperson for a major financial group's retirement investment fund pitch to Boomers.   That's a long way from Taos, New Mexico and other reaches of Bacchanalian history.
Barbara Hershey was another.   She along with what may be the contributing factor to her career downturn, her then boyfriend, David Carradine.   Hershey, after being considered for years the stoned out, loopy, crazy cosmic hippie, cleaned up her act and, yes, put on a suit, and, after some years of persuasion convinced the Hollywood powers that she was reliable once again.  Carrdine, after years personal craziness, drifted back into the bosom of acceptability.   It may have been a Zen thing, in his case.
The list goes on.  Mickey Roarke, after winning kudos for his acting portrayal in the new film, the Wrestler, is about to join the ranks of the redeemed.   Always talented, Roarke was distracted by his personal demons until it was all he could do to find an acting job.  Now he is redeemed, sober, the aged, craggy, veteran of his own personal wars.
And then we come to Lindsay Lohan.   The verdict is not only out on Lindsay Lohan; the court has yet to even convene.  Lohan is still going through her own travails as a club crazy practitioner of libidinous and inebriated activities.   She is involved in a romantic relationship with another woman, which in Hollywood,  despite these allegedly enlightened times, can prove a deal breaker for the leading actress.  As far as her being the leading actress her revolving door relationship with rehab can prevent her from being insurable on any major motion picture.
So if Lindsay Lohan is eventually going to get her act together, she will need to change that act.  She will need to undergo the Hollywood celebrity personality makeover.   It begins of course with sobering up and being much less of an attraction for the tabloids.   Then comes her ability to assure people she is sober and reliable, capable of doing what she is asked.   She may even need to put on a suit.   And then, lastly, as with all the others previously mentioned, there is the matter of talent.   While some are lucky to go places despite their lack of talents, once you fall off the proverbial horse, without talent, you can do all the personality changeover you want and nobody will care.
Talent is it.  Talent is why your industry and even the public will look past the demons and misdeed.   Talent is why they will begin to hope you can make a comeback.   Because, without talent, you can climb back on your horse, but you still ain't going nowhere.   Not even in the movies.